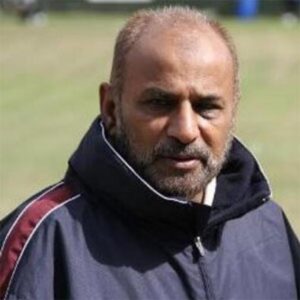 Welcome To The Official Website Of Solly Sports.
Proprietor Solly Adam Is A Well-Known Figure In West Yorkshire Cricket.
Since ending a successful 42 years playing career he has launched Solly Sports and become a major supporter of local cricket.
Solly Sports is proud of its extensive range of own-brand clothing and equipment, along with products from the biggest brands in cricket such as Gunn & Moore, Asics and Kookaburra. We provide a wide range of embroidery, printing and customised clothing services for sports, clubs, businesses and individuals.
Our headquarters in Dewsbury, West Yorkshire incorporate our main showroom and in-house embroidery/printing facilities.
In 2008 we launched solly-sports.com and are committed to offering excellent customer service and unique products at competitive prices.
Club/League/Tournament Sponsorships:
Solly Sports are proud to sponsor and be a part of the following leagues/competitions:
– Airedale and Wharfedale Senior Cricket League
– North Yorkshire & South Durham ECB Premier Cricket League
– Huddersfield Central Cricket League – Sponsor
– Leeds-West Riding Cricket League – Sponsor
– Quaid-e-Azam Sunday Cricket League – Cup Competition Sponsor
– Dewsbury & District Cricket League – Sponsor
– The Heavy Woollen Cup – Tournament & Cup Sponsor
– The Crowther Cup – Tournament & Cup Sponsor
– Heavy Woollen Junior League – Sponsor
– Solly Sports Central Yorkshire Cricket League – League Sponsor
– Solly Sports South Yorkshire Cricket Alliance – Alliance Sponsor
– The Solly Sports Yorkshire ECB County Premier League – League Sponsor